Benjamin Galbraith describes himself in quite short words and it's more than enough. He is a personal style blogger for 
Kolonelmustard.com
who likes to take photos and write about his personal thoughts on fashion, style and life. He lives in Adelaide, Australia as a freelance set and costume designer. All of his photos are taken by his older brother, Patrick.
And why does he post pictures of himself on the Internet? Because he enjoys it.
So here are some of his pictures in suit and tie. I personally like his fashion taste I describe as 'neat' and in really perfect proportion.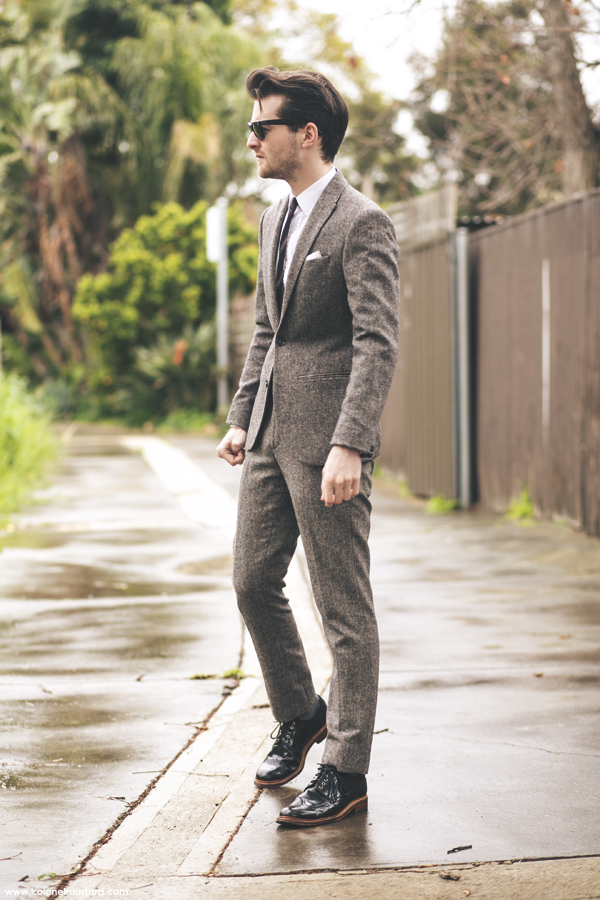 Suit – asos.com – Size 34 jacket, 28 pants
Shirt – Jack London – Size XS
Tie – Jack London
Shoes – Grenson – Size 8